Monsters in the Hallway
is a fiction novel by Captain Jim Kosmo, based on true events. Set in the 1950's, this book focuses on the relationship of a nine-year-old boy scout and his schizophrenic father, who winds up in an insane asylum after his imaginary friend tells him to kill his family.
For the cover, I came up with different designs that visualize schizophrenia, mental illness, horror and crime, while referencing 1950's design trends. I also incorporated imagery of the house where the story takes place, as well as a boy scout scarf and uniform that become an important theme throughout the novel.
The final book cover (below) uses a photograph the author had of the insane asylum where his real life father lived.
The book was published by Beaver's Pond Press and can be purchased
here
.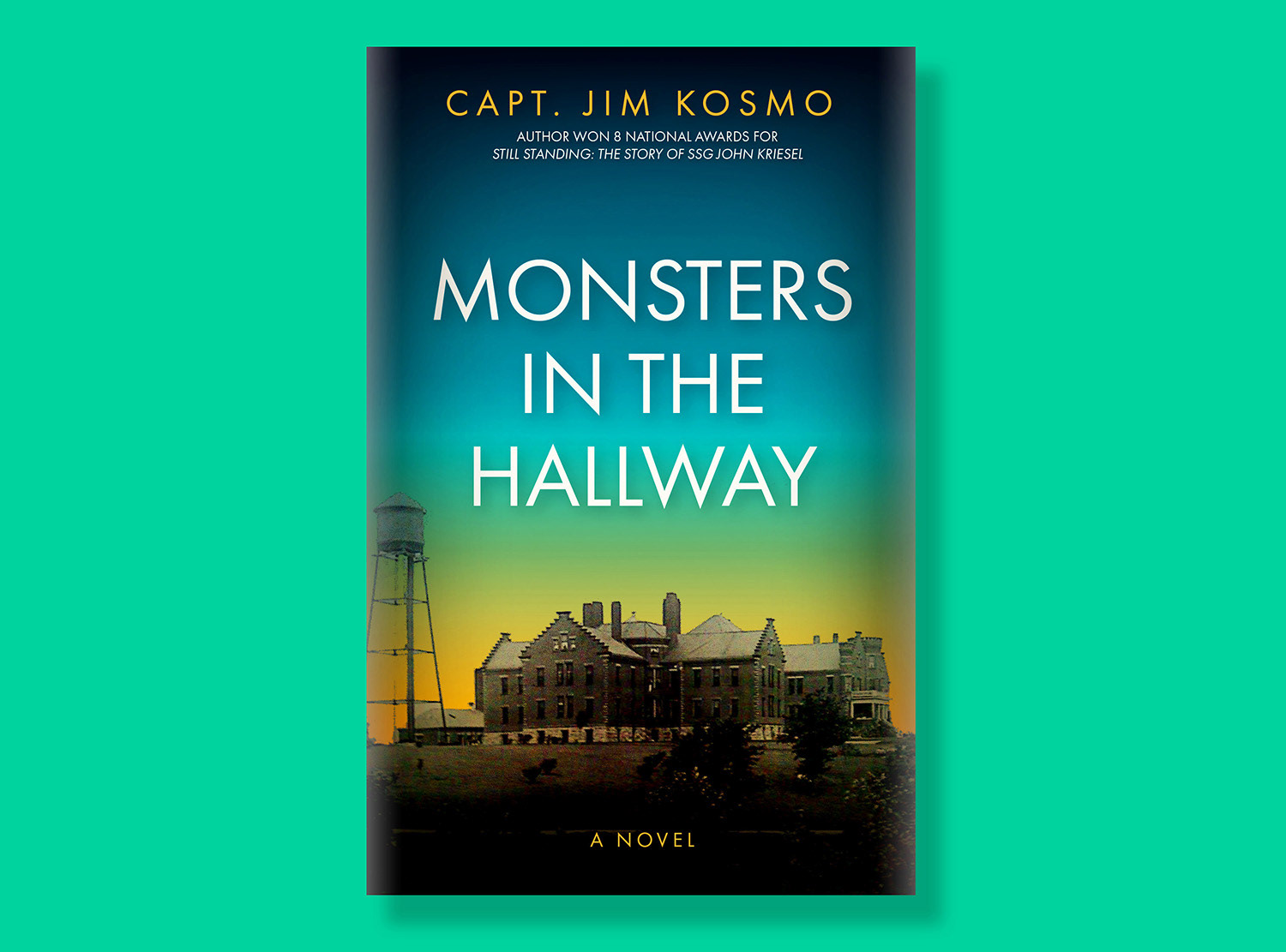 Additional Design Concepts: